Convert Picture to Beads
Picture shown behind the bead grid.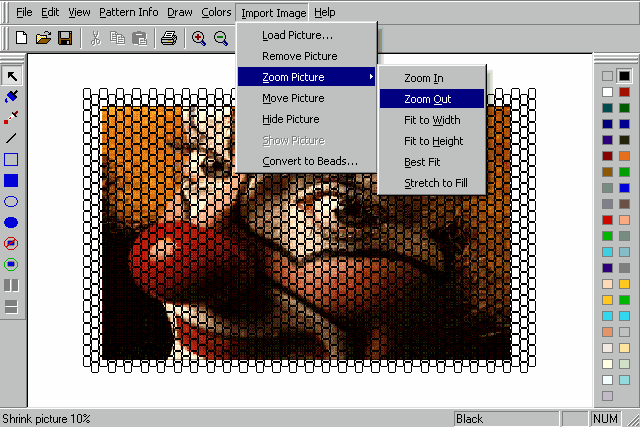 Automagic conversion with default 41 color palette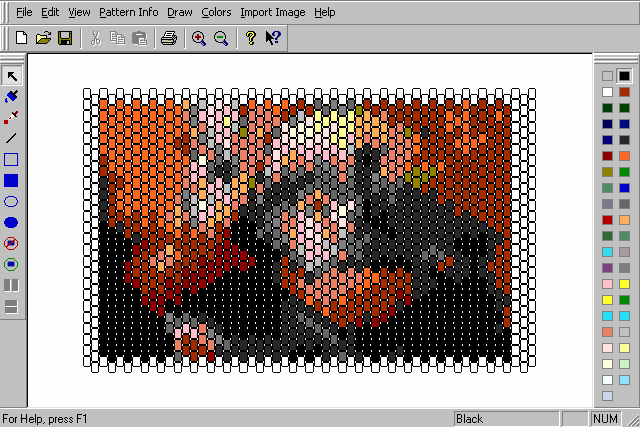 Automagic conversion, build palette from image colors
You set maximum number of colors (2-255)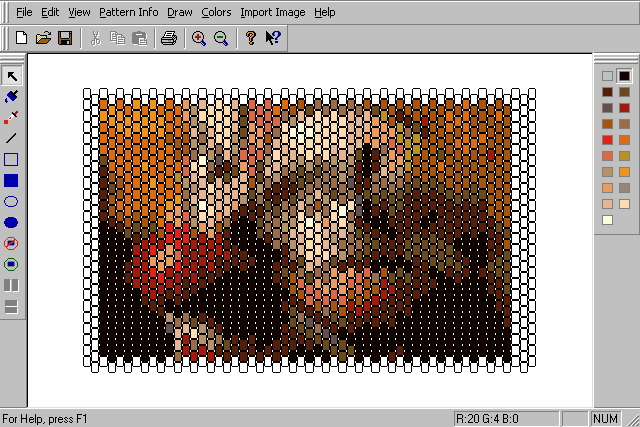 "BeadWizard" and the BeadWizard logo are Trademarks of Black Hills Software.
The BeadWizard character illustration is Copyright 2002, Black Hills Software.